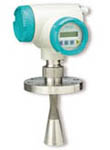 7ML5421 LR400
update£º2016-04-28 10:29 Click£ºtimes
brand

model

describe

Radar level gauge SITRANS LR400 (liquid type) Measuring principle: microwave (radar) Frequency: 25GHZ Measuring range: 0.15-50m Measuring media: liquid or solid Output Analog output: 4-20mA Accuracy: 0.02mA Range: proportional or inversely
introduce
Radar level gauge SITRANS LR400 (liquid type)

Measuring principle: microwave (radar)
Frequency: 25GHZ
Measuring range: 0.15-50m
Measuring media: liquid or solid
Output Analog output: 4-20mA
Accuracy: ± 0.02mA
Range: proportional or inversely
COMMUNICATIONS: HART

SITRANS LR 400 long-range 24GHz frequency modulated continuous wave radar level meter. Liquid type used to measure liquid tank levels, solid ball-type antenna sight for level measurement of solid materials.
------ Its superior performance, particularly in high dust measurement of solid materials and low dielectric constant liquid level. Standard Edition enables solid sight level gauge can be very easy to align the antenna material surface. SITRANS LR 400 can provide general products and flameproof products.
------ SITRANS LR 400 rugged, flange connection, horn-day type. Its measurement unaffected by steam and temperature within the vessel.
------ Handheld programmer in the field through the intrinsically safe infrared instrument can be programmed without opening the housing, safe and simple. You can also use SIMATIC PDM software for remote programming.
24GHz transmission frequency and high signal / noise ratio in the measurement of low dielectric constant, there is still a very good signal reflections. Its advanced echo processing algorithms it can still provide reliable measurements when used in solid materials.
Features
• Key Applications: cement powder, fly ash, coal, flour, grain and plastic
• Simple installation, low maintenance
• Verification with Internal Reference
• Built-in diagnostic functions
• Advanced echo processing
• extremely high signal to noise ratio
• HART, or Profibus-PA communication
• site programming SIMATIC PDM or programmed parameters
• using intrinsically safe infrared handheld programmer or SIMATIC PDM or HART handheld programmer
Options:
Purge cleaning system (self-cleaning antenna system)
------ Purge a special cleaning system for applications easy to hang wet media material. On the flange there is a liquid or a gas used to purge (typically air or water) inlet. Purge media by a small groove into the process connection, disturbed cleaned from the horn antenna. If the purge gas, it can work continuously, because the gas will not affect the microwave, if the cleaning liquid, you need a manual or automatic valve cleaning the system from time to time, because the cleaning liquid can cause signal is temporarily lost.
ÉÏһƪ£ºQAC3161
ÏÂһƪ£º7ME4110
more